Qué no perderse este fin de semana en el fútbol europeo
Tras el parón de selección, vuelven las ligas domésticas y por supuesto el fútbol europeo en AreaDePenalti. En esta ocasión, como paradas más «exóticas», encontramos a la Jupiler Pro League por segunda semana consecutiva y a la Liga Nos de nuestros vecinos los portugueses. ¡Comenzamos!
Premier League: Everton vs Liverpool (Sábado 17, 13:30) Por: Alejandro Rodríguez
Llegó la hora del primer Merseyside Derby de la temporada. Una rivalidad especial en el fútbol europeo, no solo porque es un derbi que se lleva disputando sin interrupción cada año desde 1962, sino porque es una rivalidad amistosa. Son aficiones que se llevan bien.
Los Toffees de Carlo Ancelotti son la revelación de esta Premier League hasta ahora. Cuatro partidos jugados, cuatro victorias, 12 goles a favor y 5 en contra. Es cierto que a priori de sus cuatro rivales, sólo el Tottenham es rival directo, pero su inicio ilusiona. Carlvert-Lewin es el máximo goleador junto a Heung-Min Son con 6 goles y James Rodríguez está mostrando su mejor versión en muchos años. Las sensaciones son buenísimas. Por primera vez en muchos años llegan mejor al derbi que el Liverpool, que en la última jornada antes del parón de selecciones cayó por 7-2 ante el Aston Villa en la mayor derrota de su historia en Premier League.
Pero que nadie piense que los de Klopp no van a salir a arrasar. Todo lo que podía salir mal ante los Villanos, salió mal, pero antes de eso habían ganado con solvencia a Chelsea y Arsenal, además de sufrir ante el Leeds. El Liverpool sigue siendo el máximo candidato, junto al Manchester City, a alzarse con el título que está defendiendo, porque ese equipo es una auténtica máquina de hacer goles. Su problema ha sido que Alisson no ha podido defender la portería por lesión, y lo mismo no llega a este fin de semana tampoco. Y su importancia es clave, no solo bajo palos, sino en el juego del equipo.
El derby más igualado de los últimos años
El destino es caprichoso, y por eso este sábado 17 de octubre se cumple una década desde la última victoria del Everton en un Merseyside Derby. 22 partidos desde entonces, 11 victorias para el Liverpool y 11 empates. Los de Carletto quieren acabar con esa mala racha y demostrar porqué son la revelación del torneo, además de teñir de azul la ciudad. Los de Klopp quieren acabar con las dudas tras el partido ante el Aston Villa, demostrar que aún tienen superioridad absoluta en Liverpool, y traer al recuerdo aquella frase de Bill Shankly, mítico entrenador de los Reds, "La ciudad de Liverpool tiene dos grandes equipos: El Liverpool, y los reservas del Liverpool".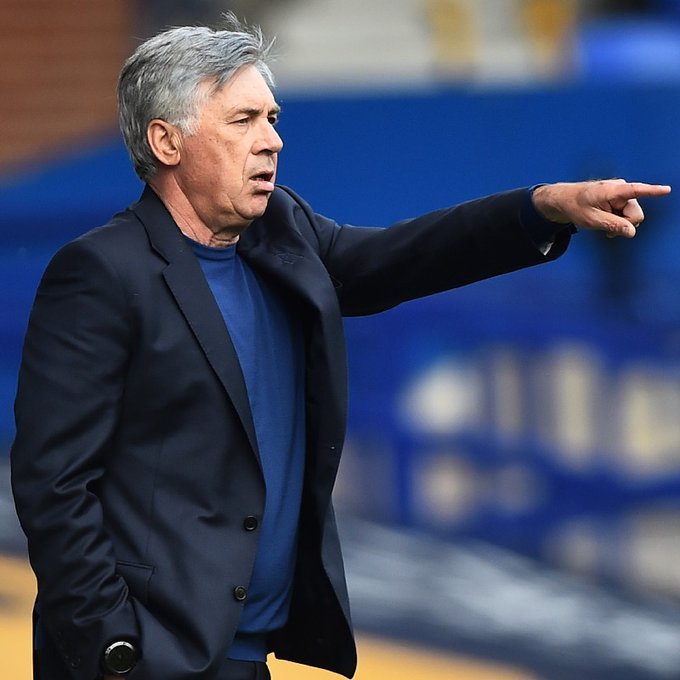 Scottish Premiership: Celtics vs Rangers FC (Sábado 17, 13:30) Por: Miguel Rodríguez
Sir Alex Ferguson dijo una vez: "Hay gente que insiste en que otras rivalidades futbolísticas pueden generar tanta intensidad como los choques entre Rangers y Celtic… Creédme, no hay nada comparable".
Este fin de semana se enfrentan Celtic y Rangers en el partido correspondiente a la undécima jornada de la Scottish Premiership. Pero este partido trasciende mucho más allá de dos simples equipos de fútbol. Es un duelo de protestantes contra católicos, de probritánicos contra proirlandeses y sin duda, uno de los partidos con más alicientes del fútbol europeo. Lo dicho, mucho más allá que un simple partido de fútbol. Hasta 420 veces se han enfrentado ambos equipos a lo largo de la historia en uno de los encuentros con más tintes político-religiosos del mundo.
Tras 10 jornadas, los dos clubs más laureados de Escocia comandan la clasificación. El Rangers es líder en estos momentos con 26 puntos, uno más que su máximo rival. Sin embargo, el gran dominador de los últimos años en el fútbol escoces (han levantado los últimos 9 títulos ligueros), el Celtic, tan solo ha disputado nueve encuentros.
El Celtic ya no es «favoritísimo»
A pesar del apabullante dominio de The Hoops en las últimas campañas, en la ciudad de Glasgow se comienza a pensar, que esta «tiranía verde» puede sucumbir. Con casi siempre un juego proactivo, el conjunto de Steven Gerrard no sabe lo que es la derrota esta temporada, además de que semana atrás, firmó su clasificación para la Fase de Grupos de la UEFA Europa League. Sin bajas de consideración, la leyenda red podrá contar tanto con Morelos (probablemente el mejor jugador de la competición), además de Tavernier, (5 goles y 3 asistencias siendo lateral), Ianis Hagi o Kent.
Quien no podrá contar con todos sus efectivos será el entrenador local, Neil Lennon. Un brote de la COVID-19 dentro de su equipo hace que jugadores importantes como el francés Odsonne Edouard no puedan ser la de la partida. Canterano del PSG e internacional por la selección francesa sub21, anotó 27 goles y dio 19 asistencia la pasada campaña. Pase lo que pase, The Old Firm nunca decepciona, y el sábado no será una excepción.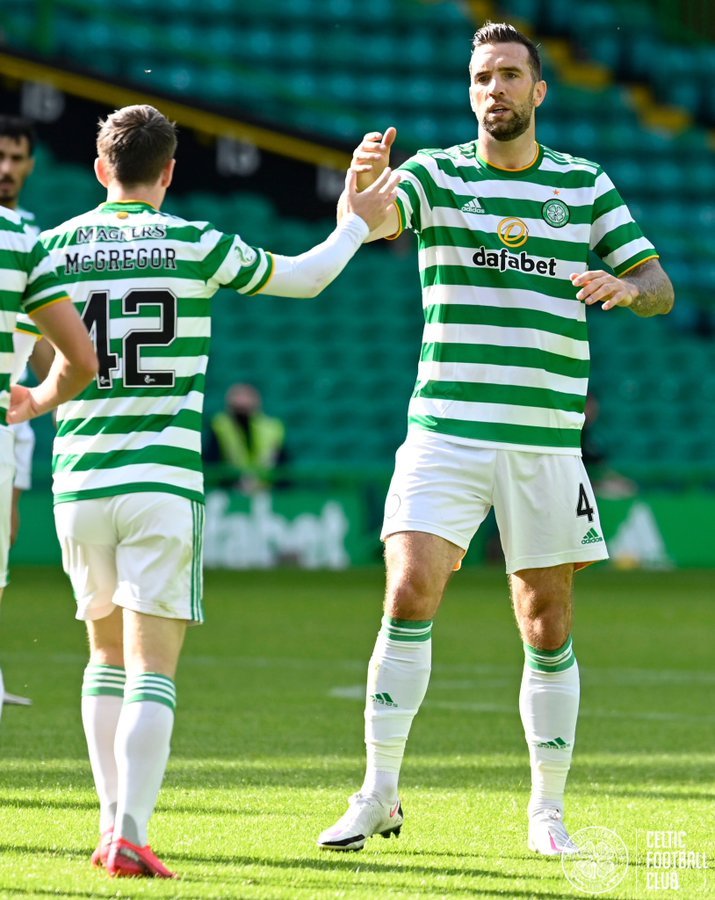 Seria A: Napoli vs Atalanta (Sábado 17, 15:00) Por: Alejandro Rodríguez
Partido muy caliente en Nápoles, y no precisamente por recibir al líder. Al equipo de Gattuso le birlaron el liderato sin jugar la jornada pasada. Por contagios por la Covid-19 y seguir el protocolo de Nápoles, no pudieron salir de la ciudad para viajar a Turín a enfrentarse con la Juventus. Y no solo les han dado el partido por perdido (algo cuanto menos dudoso) sino que además les han restado un punto en la clasificación (algo infinitamente más dudoso aún). Todo esto ha acabado con la Atalanta líder y los napolitanos octavos. Casi nada.
Con algo de suerte los Partenopeos llegarán con la plantilla al completo y saldrán con su once de gala. El cual marcó 8 goles en las dos primeras jornadas y no recibió ninguno. Porque Gattuso ha mostrado desde que estuvo en Milán que es técnico para ilusionarse, y que el Napoli va a luchar, o debería, una temporada más por los puestos Champions.
La Dea, de revelación a realidad
Y enfrente, la Dea. El equipo de Gasperini fue la revelación del Calcio y del fútbol europeo durante un par de años, pero ya es una realidad. La temporada pasada lucharon por el segundo lugar y casi el Scudetto, y esta temporada moverán cielo y tierra para repetir puestos de Champions League. El equipo que más marca de prácticamente todo Europa, el fútbol ofensivo por excelencia, sigue a lo suyo.  Líder con 13 goles en 3 partidos, incluyendo 4 a la Lazio. Todo esto sin su portero titular, Gollini, que sigue siendo baja. Sin Pessina, que aún no ha podido incorporarse esta temporada tras su cesión en el Hellas Verona, y sobre todo, sin Josip Ilicic, del cual incluso Gasperini especuló con que no pudiera volver al nivel mostrado. Y ahí está la buena noticia, se espera a Ilicic convocado este fin de semana o para la jornada siguiente. La Atalanta, el Calcio, el fútbol le necesitan.
Desquitarse de una injusticia contra mantener el sueño del liderato. Tres partidos seguidos sin victoria napolitana, tensión y fútbol vertical. Partidazo de los grandes.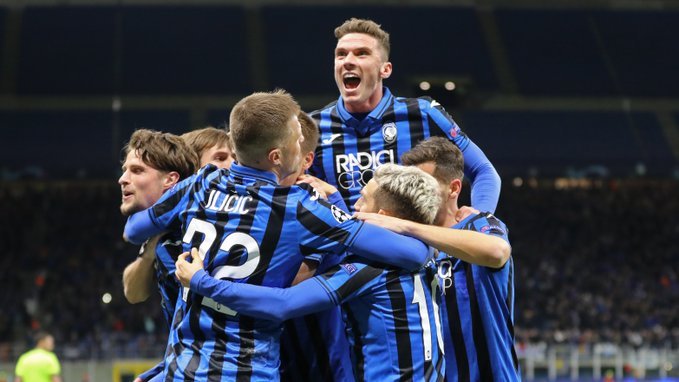 Bundesliga: Hoffenheim vs Borussia Dortmund (Sábado 17, 15:30) Por: Miguel Rodríguez
Dos equipos de la clase alta de la Bundesliga se enfrentan este domingo en el Rhein-Neckar-Arena de Sinsheim. El actual «pichichi» de la Bundesliga, Andrej Kramaric, buscará ampliar su extraordinaria racha goleadora (10 goles en los últimos 4 partidos de Bundesliga) frente a un Borussia Dortmund con muchas carencias en distintas fases del juego.
Los locales, que golearon al Bayern München en la segunda jornada, vieron como el Eintracht Frankfurt les daba un duro golpe de realidad en su último partido. Partiendo de un 1-3-4-3 muy móvil y ya habitual en las últimas fechas, los goles de Kamada y Dost rompieron la imbatibilidad del conjunto dirigido por Sebastain Hoeneß. Sin bajas de consideración, todo apunta a que el joven mediapunta austricaco, Christoph Baumgartner y Munas Dabbur acompañaran a Kramaric en punta.
Por su parte, el Borussia Dortmund, a pesar de golear en dos de sus tres partidos esta campaña, sigue dando la sensación de que es un equipo muy mejorable. Las muchas lagunas defensivas y los problemas para atacar bloques bajos hacen que los aurinegros no sean un equipo muy fiable. Sin embargo, cuando tienen la posibilidad de transitar son un equipo temible. Haaland continúa siendo una de las peores pesadillas de las defensas rivales, Jadon Sancho parece haber recuperado el tono físico y Giovanni Reyna es un jugador muy pero que muy especial. Además, la vuelta de Marco Reus dotará al 1-3-4-2-1 de Lucien Favre más variantes para un ataque que es simplemente temible.
Serie A: Inter de Milán vs AC Milan (Sábado 17, 18:00) Por: Juan De Aracil Muñoz
Si hablamos del derbi de la Asunción para referirnos al encuentro entre Inter y Milan, estamos seguros de que más de uno nos tomará por locos, aunque lo cierto es que el conocido Derby della Madonnina hace referencia a la estatua de la Asunción de la Virgen María situada en la ciudad de Milán. Por desgracia, debido a la situación actual solo la Madonna y unos pocos aficionados podrán disfrutar de uno de los mejores derbis de los últimos años que se jugará el próximo sábado, 17 de octubre, a las 18:00.
El duelo oficial número 226 entre Inter y Milán se vivirá con los neroazzurri como locales, por lo que San Siro acogerá el nombre de Giuseppe Meazza esta vez. Decimos que es uno de los mejores partidos actuales del fútbol europeo porque tanto los de Conte como los de Pioli han empezado la temporada en buena forma. El Inter suma 7 de 9 puntos y es el segundo máximo goleador de la competición, mientras que el Milan cuenta sus partidos por victorias y puede presumir de no haber encajado ningún gol, por lo que es el conjunto menos goleado, lo que le ha llevado a ocupar la segunda plaza.
Muchas caras que no podremos ver
Además de no contar con un San Siro que ruja, otro de los problemas de este derbi es la gran cantidad de jugadores que se lo perderán. Radu, Skriniar, Bastoni, Nainggolan, Gagliardini y Ashley Young tienen Covid-19 y no podrán jugar. Se suman a los jugadores no disponibles para Conte, Vecino, por su lesión de rodilla y Sensi por sanción. Alexis Sánchez aún es duda.
También la enfermedad ha llegado a las filas rossonere, pues Leo Duarte y Matteo Gabia la portan. Conti, Musachio, Rebic son baja para el duelo por lesión y Romagnoli podría llegar a última hora, aunque será complicado.
Para cerrar esta previa, debemos hablar de los últimos enfrentamientos entre ambos conjuntos. El último se disputó con un Inter de local que remontó un partido que terminó 4-2. En el encuentro de ida de esa temporada (19-20), los de Conte vencieron como visitantes por 0-2. La última vez que el Milan venció a los neroazzurri fue en diciembre de 2017, por 1-0 y jugando como locales. Para ver la última victoria de los rossoneri como visitantes nos tenemos que remontar a noviembre de 2010, cuando ganaron por 0-1. Estos números no avalan que el Milan se lleve los tres puntos, aunque su inicio de temporada hace pensar lo contrario. Sin duda, un partido obligatorio de ver.
Premier League: Manchester City vs Arsenal (Sábado 17, 18:30) Por: Alejandro Rodríguez
Una vez más, Guardiola contra Arteta. Maestro contra discípulo. Dos proyectos muy diferentes, pero muy atractivos. Desde 2015 los Gunners no vencen en partido liguero a los Cityzens, casi nada. Nueve enfrentamientos saldados con siete victorias mancunianas y dos empates. Pero la última vez que se vieron, los londinenses les apearon en semifinales de la FA Cup, trofeo que acabarían levantando. Ahí ganaron confianza, el Manchester City no era invencible para ellos.
Esta temporada no ha empezado nada bien para los de Pep. Una victoria, un empate y una derrota, sin jugar ante ningún rival del Big Six. Débiles atrás, de ahí la contratación de Rúben Dias, y con la pólvora mojada delante. Sin el Kun y con dudas en otros atacantes, como Gabriel Jesús. La temporada es larga, y se prevé salvaje. Si quieren estar a la altura del reto y demostrar que son candidatos claros al título, vencer a los Gunners es un buen paso. Ya hicieron una remontada histórica hace dos años, pero el año pasado se quedaron muy atrás.
El Arsenal, en busca de una nueva machada ante el City
Los de Arteta siguen con mucha confianza, y además han sumado a sus filas a un gran jugador como es Thomas Partey. Tres enfrentamientos contra equipos fuera del Big Six, tres victorias. Jugaron contra el Liverpool, derrota. Nada fuera de lo esperado en un equipo cuyo objetivo es intentar luchar por las cuatro primeras plazas.
Fútbol de posesión, atractivo y muy ofensivo. Un macro proyecto consolidado como es el del Manchester City, sin ninguna duda uno de los mejores y más divertidos equipos del fútbol europeo y del mundo. Un proyecto ilusionante, el del Arsenal, para devolver la grandeza a un club que parecía haber olvidado que en 2004 fue Invencible. Ábranse una cerveza, sírvanse un vino o cojan lo que más le apetezca, pero que no le falte de nada en 90 minutos, porque el partido es de disfrute de principio a fin.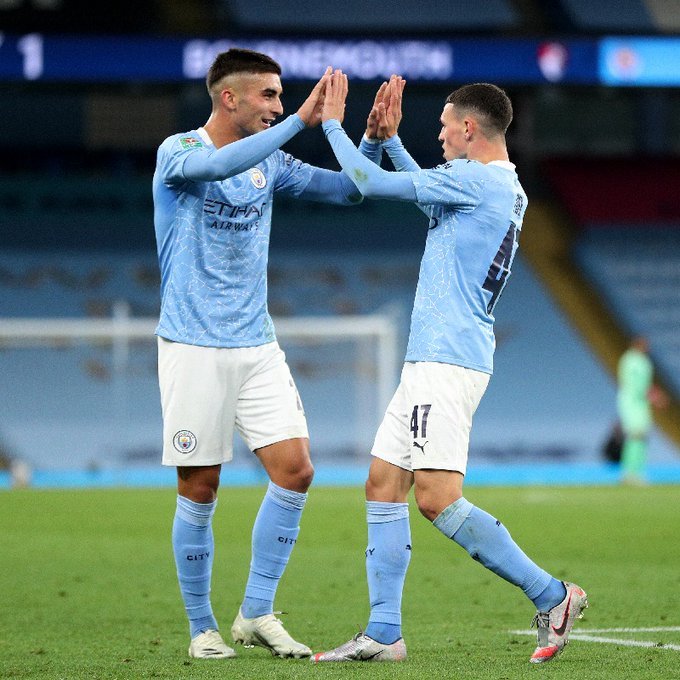 Liga Nos: Sporting CP vs Porto (Sábado 17, 21:30) Por: Miguel Rodríguez
También vuelve la Liga Nos y lo hace con un encuentro entre dos de los tres grandes grandes clubs de Portugal. Sporting CP y Porto se enfrenta este sábado en el José Alvalade de Lisboa. 47 títulos ligueros suman ambos equipos en un partido en donde Los Dragones parten como principales favoritos a pesar de su derrota la pasada jornada.
2-3 perdió el equipo de Sergio Conceição frente al Maritimo en el Estadio do Dragão de Oporto. Para ese encuentro, el técnico portugués, originario de Coimbra, pudo contar con Danilo Pereira y Alex Telles, que marcharon en las últimas horas del mercado estival con destino Paris y Manchester respectivamente. Bajas muy sensible en el mediocentro y la posición de lateral izquierdo que se unen a las de Nakajima, Evanilson y Agustín Marchesín (portero titular) por lesión.
En los locales, a pesar de que cuentan sus dos partidos por victorias, la eliminación en la Fase Previa de UEFA Europa League deja a los lisboetas con una sabor agridulce. Al igual que su rival, las bajas más sensible para este encuentro han sido las bajas con respecto a la temporada pasada. Wendell fue vendido al Zenit por 20 millones de euros y Marcos Acuña se ha convertido en jugador del Sevilla FC. Asimismo, el regreso de Joao Mario es una buena noticia para un club histórico, que no levanta el título de liga desde la temporada 2001/2002.
Premier League Rusa: CSKA Moskva vs Dinamo Moskva (Domingo 18, 15:30) Por: Mario Martín
La jornada 11 de la Liga Rusa nos deja otro derbi de Moscú. El CSKA recibe al Dinamo buscando mantener su diferencia de puntos. "Los caballos" se encuentran en tercera posición, a dos puntos de Zenit y Spartak. "Los ruidosos", por su parte están situados en sexta posición con 17 puntos, a dos del CSKA.
Ambos equipos llegan con la misma racha. Los dos perdieron sus penúltimos partidos contra el Lokomotiv y Khimki respectivamente. Los dos volvieron a la senda de la victoria en sus últimos encuentros contra el Ural Yekaterimburg y el Krasnodar con sendas victorias por 2 a 0.
El CSKA llega con enfermería llena: Nababkin se rompió el ligamento cruzado, Schennikov está volviendo a entrenarse tras su lesión muscular, Fernandes es baja por virus, Akhmetov vuelve a los entrenamientos tras lesionarse el hombro y Diveev es duda por una sobrecarga. Por otro lado Magnusson está sancionado por la roja directa recibida en el minuto 49 del partido contra el Ural.
Los azulgranas reciben a los blanquiazules
Los últimos encuentros entre estos dos conjuntos tuvieron lugar la temporada pasada. Octubre del año pasado nos dejó este mismo partido en el mismo escenario en que lo podremos ver este domingo: el Dínamo venció por 0 a 1 en el Arena CSKA. El 27 de junio de este año fue la fecha del último enfrentamiento entre estos dos gigantes del fútbol ruso: el estadio Lev Yashin fue el escenario del 0 a 0 cosechado por ambos conjuntos.
Estos son los datos principales de este encuentro, que promete ser el más entretenido del fin de semana en Rusia y uno de los importantes del fútbol europeo. El vencedor se colocará en una buena posición respecto a la clasificación para Europa, cuando estamos llegando a la mitad de la temporada.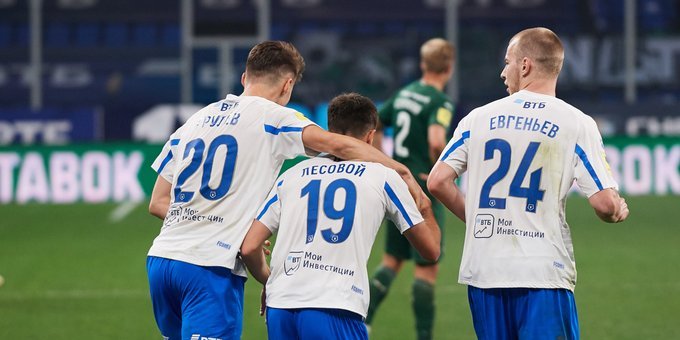 Hasta aquí las previas de los partidos más interesantes del fútbol europeo. ¿Cuál es el que más te apetece disfrutar a ti?
Foto de Portada: Twitter del Glasgow Rangers